Cost saving business copiers and printers
Increase your competitive edge
At Simplicloud we have partnered with top brands to offer advanced office technology systems, which include business copiers, multifunctional printers, and voice and network systems.
We can help you increase your competitive edge with:
Premium office equipment
High quality print
Improved delivery times
Reduced costs
Efficient workflows
Integrated document management solutions
Freeing up your employees to do more important jobs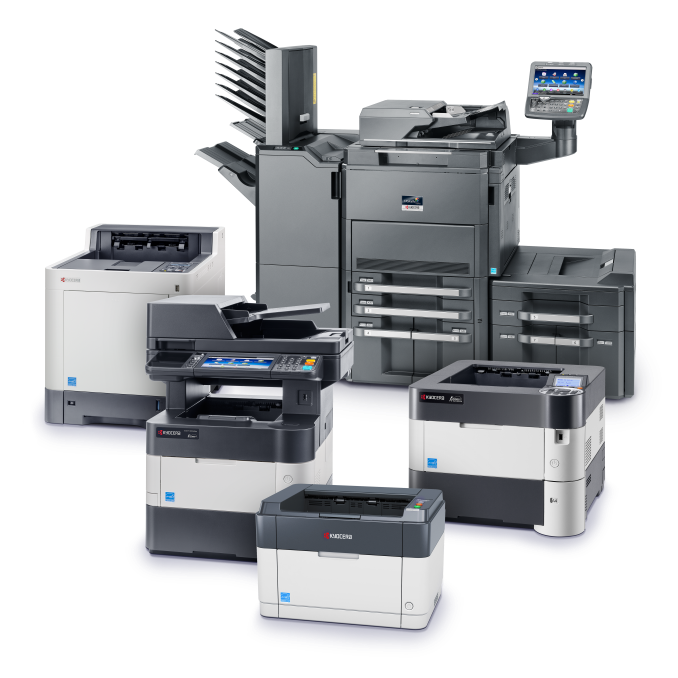 Low Volume Devices
Business copiers and printers for small offices
Simplicloud offers a range of wireless multifunctional printers for budget-minded offices that require a low to moderate printing output. Consolidate the functions of a printer, copier, scanner and fax in an all-in-one multifunctional printer for reduced costs and efficient workflow.
Benefits of multifunctional printers
Integrate into existing networks for multi-user access
Scanned documents may be sent to multiple destinations – e-mail, networked files or document storage at the press of a button
With Simplicloud's comprehensive support service, you can stay up and running for seamless productivity
Medium Volume Devices
Multifunctional copiers and printers
Flexible, multifunctional copiers and printers for medium-volume output from Simplicloud offer printing, scanning, copying and fax, with network integration to support multiple users.
We offer a comprehensive range of versatile colour and black & white multifunctional copiers and printers and award-winning colour laser printers, from desktop units to workgroup devices, as well as cost-effective and space-saving all-in-ones.
Advanced features
ADF (automatic document feeder) which allows scans, copy, fax and email of multi-page documents,
Duplex functionality for scanning and printing both sides of a page
Networked document storage with security and authentication
Finishing functions such as stapling, hole punching, offset modes and booklet creation
Paper sizes up to A3
High Volume Devices
Large format printers and copiers for high capacity and digital press production
High-speed Bizhub, Bizhub PRO and Bizhub PRESS production printing units supplied by Simplicloud offer exceptional speed with high-quality output for light production printing in colour and black & white.
Versatile, durable and reliable, our large format printers and copiers offer outstanding performance for digital high-volume production and overall cost savings.
For enhanced in-house large format corporate printing as well as commercial printing, backed by Simplicloud's comprehensive advice and support, we can offer busy printing businesses exceptional ROI and best possible uptime.
Benefits of our large format printers
On-demand printing
Fast turnaround
Flexible revisions
Reduced labour costs
Larger print runs at a lower price
Get in Touch
Please complete the contact form and we'll get back to you.
Contact Info
Fancourt Office Park, Ground Floor Unit 11, Cnr of Northumberland and Felstead, Northriding
Phone: 010 590 9770